I promise you this: this salad will be your go-to potluck dish this summer. Only a few ingredients, (and inexpensive ones) and super easy to make, this salad is a winnah.
Honestly, there isn't much more to say about this salad but that it's really, really good (and I'm not just being lazy about writing). Its amazing what a few simple ingredients can do when they really work well together.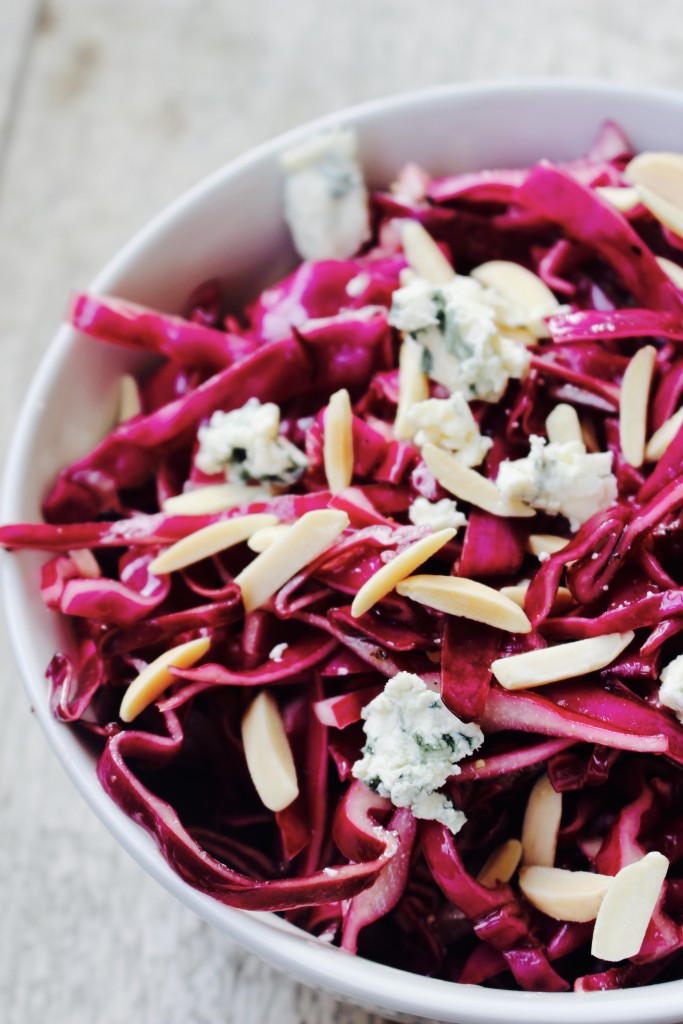 The Best Red Cabbage Salad
2017-04-18 21:49:24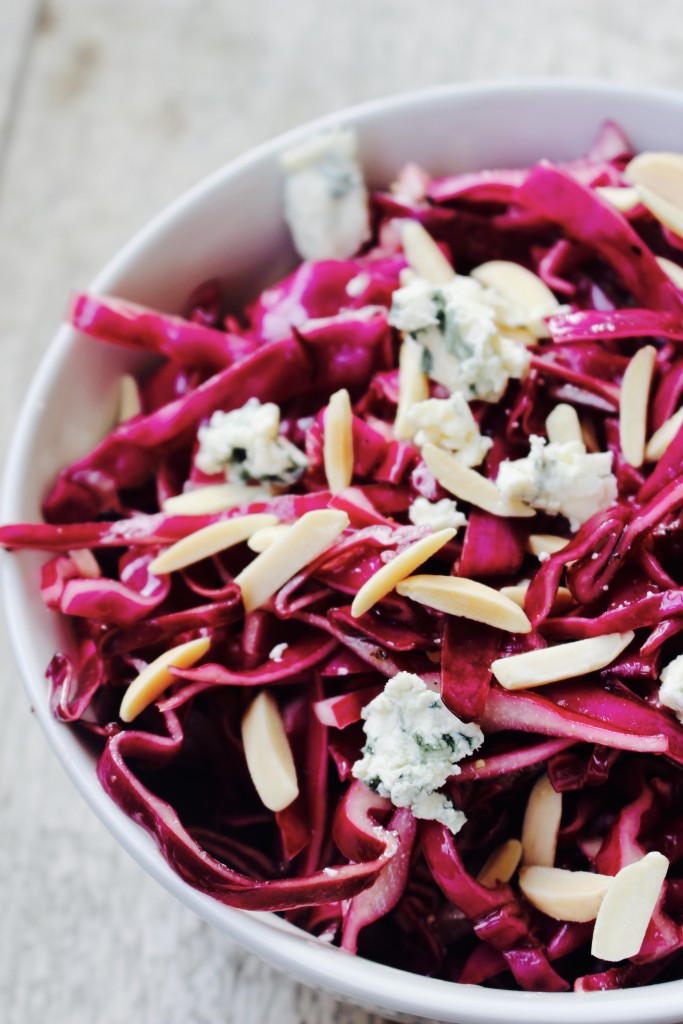 Ingredients
4 Tbsp grated yellow onion
1 Tbsp celery salt
1/2 cup sugar
1 large head red cabbage (aka purple cabbage) chopped thin
1/3 cup cider vinegar
1/3 cup olive oil
1 cup crumbled blue cheese
1 cup slivered, toasted almonds
fresh ground black pepper to taste
Instructions
Combine onion, sugar and celery seed in a large bowl. Let sit for one hour.
Add cabbage and combine.
Pour oil and vinegar over cabbage and combine. Season with black pepper to taste.
Top with blue cheese and almonds and enjoy!
Notes
If you're not going to serve this immediately, wait to top with the almonds and blue cheese.
The Sea Salt http://theseasalt.com/